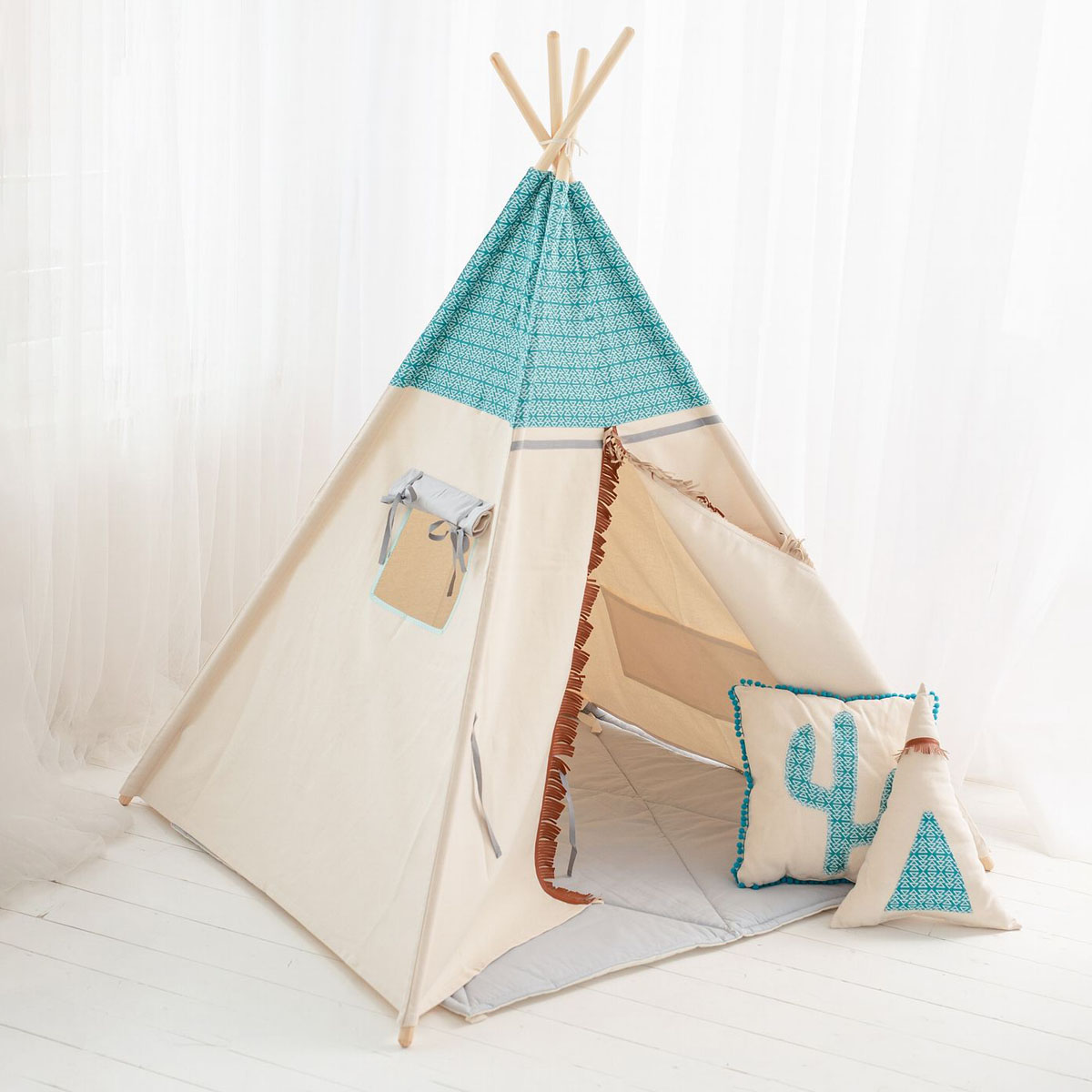 Gorgeous set with handmade tipi play tent Aztec by Cozy & Dozy is a perfect space for children to play and relax. Adorable gift  especially for a boy.
The tipi is made of soft beige canvas and patterned turquoise fabric, beautifully sewn together. The entrance is trimmed with brown fringes in Native Indian style. Grey cosy base mat is decorated with a cactus-shaped sew-on badge. Two pretty pillows are suitable in colour and texture to the set. Tipi tent with ethnic Aztec pattern is perfect especially for adventure themed room. This textile house is also excellent for kids who love being outside.
Tipi is made of durable natural cotton, that will stand up to years of play. It can be used as a wind and sun shield while playing in the yard. The mat is extremely comfortable to sit and sleep, and two super cute pillows will make an everyday nap more enjoyable. The little window gives so much fun, particularly when your child love to play peek-a-boo 🙂
Our play tents are handmade items, because we believe that small details make the difference. Each teepee is unique. You can be sure that you receive a top quality product.
Equipment of kids tent Aztec set by Cozy & Dozy includes:
tipi tent
4 poles of natural pine wood (frame)
base mat
2 pillows
Available also without a mat and pillows.